Of Riders & Running Horses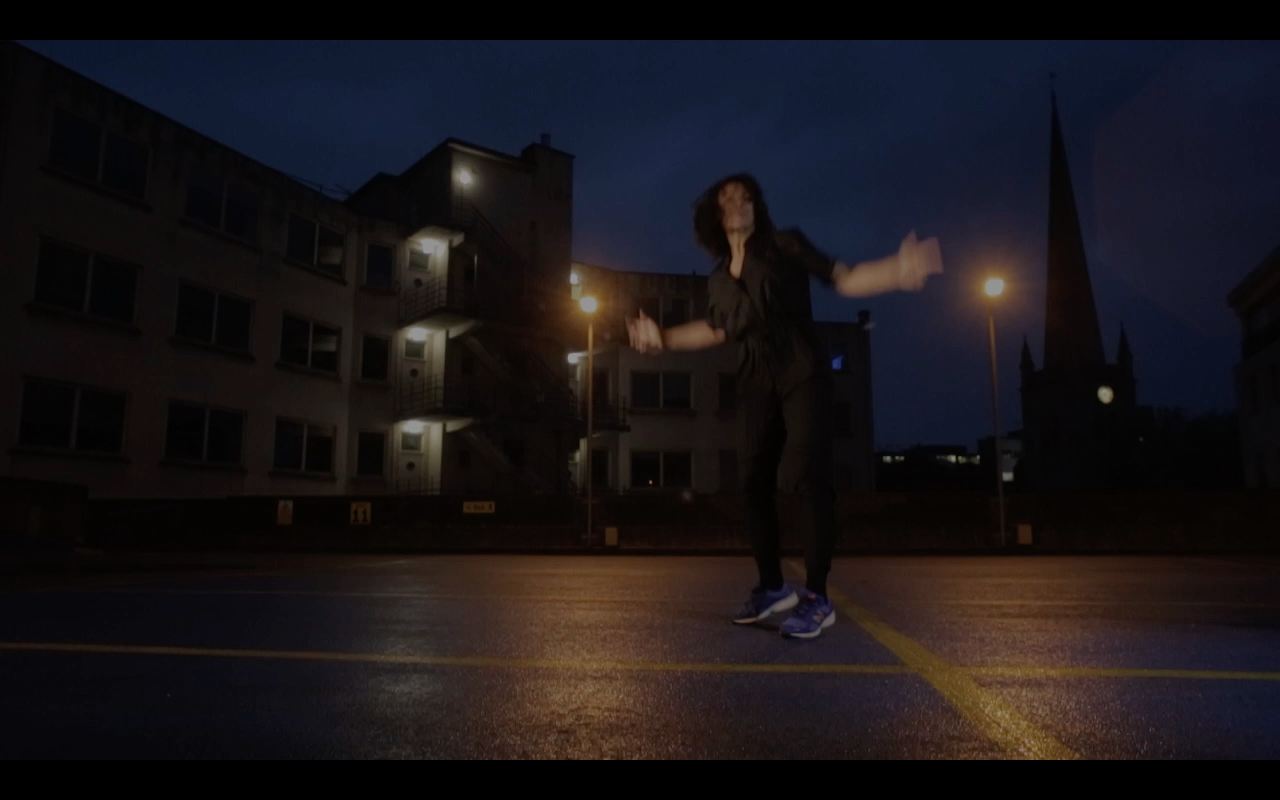 The stars are out. Dancing under the open sky makes a felt difference. It moves itself differently. And these age-old sediments no longer stick to my bones, melting in the blood.
– Michael Klien
Night. We find a space in the margins of the city in which to gather: to start an ad hoc ceremony, to stamp our feet and shake our limbs, to dance in the face of an ending.
Of Riders & Running Horses is a stirring and visceral dance event by Still House created as a communal animation of urban spaces. Six female dancers and a live band conjure a new kind of old dance, an insistent rhythm, a joyful step into what it means to move together.
The music is a rider and we are running horses.
Credits:
Directed by Dan Canham.
Associate direction Laura Dannequin.
Created by the company.
Dancers 2016: Anna Kaszuba, Robia Milliner Brown, Odilia Egyiawan, Tanya Richam-Odoi, Tilly Webber, Stephanie McMann
(2015: Anna Kaszuba, Isabelle Cressy, Odilia Egyiawan, Tanya Richam-Odoi, Tilly Webber)
Live music by Luke Harney (AKA Typesun) and Sam Halmarack.
Production Manager 2016: Ethan Hudson 2015 and BDE: Greg Mickelborough
Costume: Bianca Ward
Produced by MAYK
Of Riders and Running Horses is commissioned by Dance Umbrella, Pavilion Dance South West and Theatre Bristol. Supported using public funding through Arts Council England. Research and Development was supported by the Jerwood Choreographic Research Project, with funds from The Jerwood Charitable Foundation, Appetite, Birmingham Hippodrome, Dance Umbrella, DanceEast, DanceXchange, Greenwich Dance, Greenwich + Docklands International Festival, Independent Dance, Pavilion Dance South West, and The Place. Additional research and development support from Bristol Old Vic Ferment and Trinity Community Arts.
Of Riders & Running Horses has toured to the following places: Bristol Mayfest, Dance Umbrella, LIFT in Tottenham London, Tbilisi International Festival of Theatre, ACT Shanghai International Theatre Festival China, River Stage - National Theatre, British Dance Edition 2016 Cardiff, Tanec Praha Czech Republic (Pilsen, Ostrava and Prague), Bournemouth PDSW, Cambridge Junction, Birmingham weekender c/o mac and Fierce, Strike a Light Festival Gloucester, Brighton Festival, Mayfest 2016, Salisbury International Arts Festival, Eastleigh Unwrapped, Winchester Hat Fair, Glasgow Merchant City Festival.